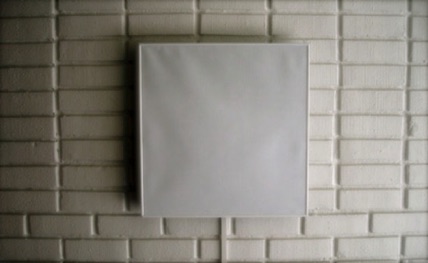 Bergendal hotell och konferens
Bergendal, a hotel and conference center north of Stockholm, commissioned Audiotechture in 2007 to add some sound designs to the hotel.
The only clearly visible, but at the same time strikingly un-spectacular in comparison with its art work neighbours, is a "sonic painting" hanging in a long stairwell connecting the dining room and bar with the reception. This gently sloping staircase holds a large part of Bergendal's permanent art collection, including both paintings and sculpture. The "painting" itself is a framed white square playing a sound loop composed of nature sounds processed and transformed beyond recognition.
The reception and dining room areas have joint aural backdrops based on nature sounds corresponding with Bergendals setting: the reception as well as the dining room have large glazed areas facing the Edsviken bay. The audio backdrop in the reception is constantly turned on, the dining room only has sounds playing during breakfast.